TheArtisanCellarCatering2014.pdf


In March of 2013, The Artisan Cellar began operating the café inside of LOUNGE1447, which is located on the 14th floor of The Merchandise Mart.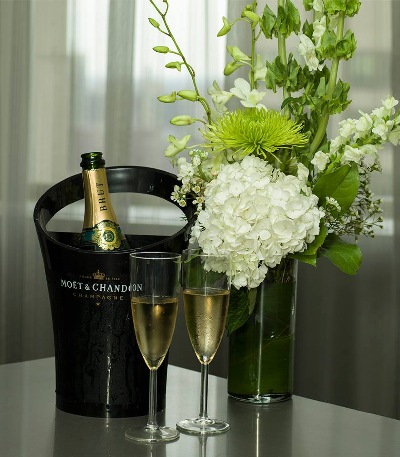 Photo courtesy of:
r25 photography

LOUNGE1447 has been described as an exceptional meeting venue. Our café has a full service espresso bar, made to order food, and is BYOB with a large selection of beer and wine readily available to purchase at The Artisan Cellar located on the first floor of the mart. The lounge is open Monday through Friday 9:00am-5:00pm and also contains four meeting rooms that can be signed out by the building's tenants. The café is open from 10:00am-2:00pm.The entire space is also available for private events, please contact lounge1447@earthlink.net with any inquiries. We can accommodate parties of various sizes, ranging from small meetings to large receptions and events.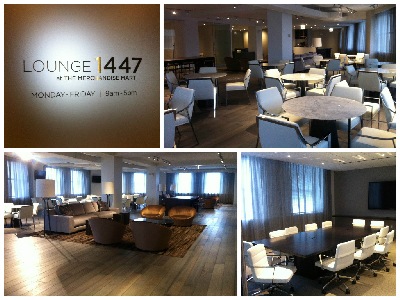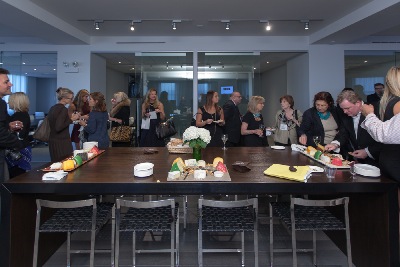 Photo courtesy of:
r25 photography

In addition to our regular menu, we have a panini, soup, salad, and side of the day option, all house-made recipes and prepared fresh.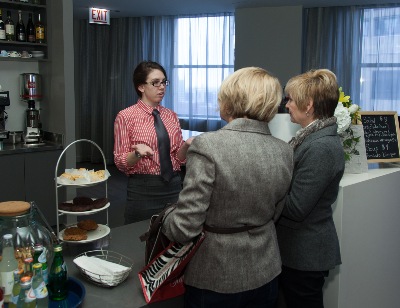 Photo courtesy of:
r25 photography

We have a large selection of fine wines and beers in our shop available for purchase that can be brought up to the lounge. To see a selection of wine recommendations, download our menu here:

In addition to the paninis, our café also has other food selections, including French-imported pastries, cookies, chips, macaroons, and our own custom made-to-order cheese trays. Stop in and see us soon!